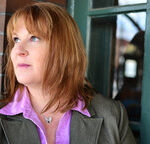 I work with people who want to go beyond simple self-care, and help you to gain clarity, make choices, build resilience and navigate your life. I believe in balance of wholeness, commitment to self, and the courage to live the whole human experience.
Happiness is a state of being, in spite of the struggles and challenges that we encounter in life. To experience happiness is to have experiential knowledge of sorrow, loss, and heartache; to embrace the flow of life.
I specialize in group coaching, online courses, and multi-day retreats; on and off-line. The group dynamic allows for the suspension of judgment (of ourselves and others); the redirection and letting go of our past perceptions and interpretations; the ability to be fully present; the enhancement of reception/receiving; the engagement of mind, body, and soul; and the embodiment of the expression of wholeness.
Are you ready, willing, and able to go beyond simple self-care and start building the framework for the life you want to live, instead of accepting the one you have? If you answered a resounding YES! to that question, then you are in the right place!
Donna R. Wood is a certified Existential Well-Being Coach, author, and social theorist. In 2006, Donna began blogging as the Butterfly Phoenix blog, and in 2010 was awarded the Very Inspirational Blog award. Donna was also recognized as the 2009 Woman of the Year, in the Advocating for Equality category, through the YWCA Cass-Clay. Donna is a loving mother and grandmother, family historian and genealogist, women's rights supporter, coffee connoisseur, and strong believer in Love One Another without presumption.