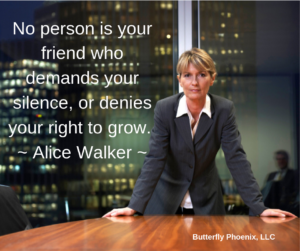 Are you thriving at work — or barely surviving?
Having a good relationship with your boss or supervisor is essential to job satisfaction. However, 61% of all cases of workplace bullying is committed by — the boss. It's a silent epidemic in the U.S. that is leading to incidents of employee suicide and workplace violence.
In You're Not the Boss of Me, learn to take back the power and authority of your life. You will discover the 4 step plan to getting out, and walking away a winner.